University of Toronto's Global Impact: 3D Technology used by NMC's Crane Project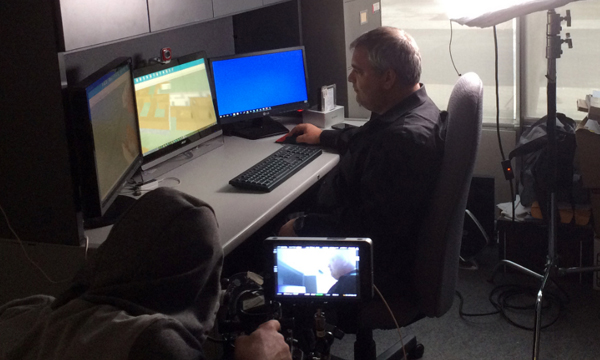 As part of U of T's Boundless campaign, recent video footage was shot to showcase 3D technology used by NMC's CRANE Project. Filming was done by Brought To You By, a local production company, to highlight the work conducted by CRANE to emphasize the University of Toronto's global impact. Digital work being produced by Stephen Batiuk (CRANE Project Manager) will be included, as well as Giles Morrow (Archaeology Centre) demonstrating the photogrammetry equipment at the Archaeology Centre to photograph artifacts from NMC's Archaeology Lab supplied by Stanley Klassen (Collections Manager). The final presentation will promote some of the exceptional work being produced at the University of Toronto and will be seen by diverse national and international audiences.
---
U of T choir sings songs of peace and inclusivity to support Syrian refugees

On Saturday April 1, 2017, The Spirit Singers performed alongside community choir Common Thread for "Would You Harbour Me?" a concert in support of a U of T initiative that works with young Syrian refugees in Toronto.
The event was well attended and a great success, with over $3,000 in donations, which will be allocated towards weekly educational workshops that teach newcomers English, as well as cultural exchange events and field trips in the GTA.
NMC-CESI was also recently nominated, for Student Life's 'Outstanding Initiative' and 'Program of the Year Award', and received an honorable mention.
Thank you to all those who volunteered and made this event possible!
---
SSHRC Grant, "Machine Translation and Automated Analysis of Cuneiform Languages (MTAAC)"
Following a successful application to the international T-AP Digging Into Data Challenge, a SSHRC-funded team of Assyriologists led by Heather D. Baker from the University of Toronto's Department of Near and Middle Eastern Civilizations will be joining with partners from the University of Frankfurt and the University of California, Los Angeles to develop new tools for the automated translation and analysis of cuneiform texts. Émilie Pagé–Perron, PhD candidate at NMC and a co-PI of the Cuneiform Digital Library Initiative (CDLI), will coordinate the research group's efforts. The project is one of 14 chosen to address big data questions in the Humanities and Social Sciences.
The team is led by: Heather D. Baker (PI), University of Toronto, Christian Chiarcos (Co-PI), University of Frankfurt, Robert K. Englund (Co-PI), University of California, Los Angeles, and Émilie Pagé–Perron (Coordinator), University of Toronto.
More Information:
T-AP Digging Into Data
The project description on the Digging into Data website
SSHRC 
MTAAC
Twitter
---
The 2017 Undergraduate Journal Now Available
The 2017 Undergraduate Journal for Near and Middle Eastern Civilizations is now available!
Editor-in-Chief, 2016-2017: Omar Qashoa
Editorial Board:
Mahdi Chowdhury, Hania Hameed
Mehreen, Zahra Jiwan,
Matthew Johnstone,
Gabi Lichtblau,
John Zabbal
Print Design/Layout Editor:
Lila Nawar
Marketing Coordinator:
Haseeb Hassan
---

Tracy L. Spurrier, New Publication, Finding Hama: On the Identification of a Forgotten Queen Buried in the Nimrud Tombs
When Queen Mullissu-mukannishat-Ninua passed away and was buried in her tomb, she left a curse to those who would dare disturb her final resting place. Despite her warning, late 1980s excavations in the Northwest palace of King Assurnasirpal II at Nimrud conducted by the Iraqi Department of Antiquities revealed the existence of her burial, and those of a number of other Neo-Assyrian queens.
Learn more about the work of Tracy L. Spurrier.
---
Maria Brosius Appointed 2017/18 Getty Residential Scholar
Maria Brosius has been appointed 'Getty Residential Scholar' for 2017/18 at the Getty Villa, Los Angeles, for her research project, "The Persian Empires – Multilingual and Centres for the Transmission of Knowledge." Congratulations Prof. Brosius on all your success!
---

Recent Presentations
Stephen Batiuk, recently presented, "The 'Kingdom of Idols': Recent Investigations at Tell Tayinat (Ancient Kunulua, Biblical Calno) in Southeastern Turkey," at Brown University, an event sponsored by the AIA Narragansett Society.
Stephen also organized, with Michael Chazan (Dept. of Anthropology) an international 5 day workshop and one day public symposium entitled "Peoples of the Hills: the Prehistoric Kura-Araxes Cultural Tradition." At the public symposium on Saturday, 11 March 2017, Stephen presented; "The study of Kura-Araxes pottery," alongside scholars from Armenia, Israel, France, Italy UK and the USA. This event was sponsored by The Canadian Society for Mesopotamian Studies and The Social Sciences and Humanities Research Council of Canada.
---
ViewPoint: Fighting Islamophobia with Education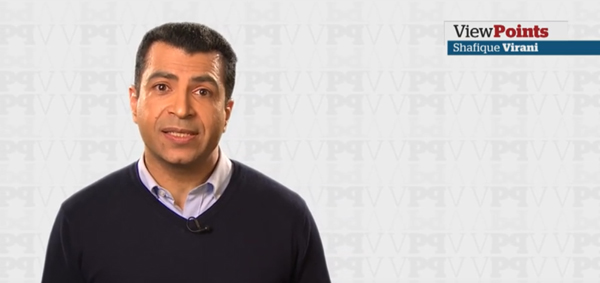 University of Toronto professor Shafique Virani says his 'weapons of mass instruction' can help curb Islamophobia. Watch ViewPoint on CBC's The National.
---
Upcoming Seminar by Professor Amir Harrak
Amir Harrak will be presenting a seminar, "Syriac and Christian Arabic Epigraphy in Mesopotamia in the Mongol Period," on April 25, 2017, from 5:00pm – 7:00pm at
KU Leuven, Faculty of Theology and Religious Studies.
For more information, please e-mail marion.pragt@kuleuven.be
---
Congratulations new NMCGSA 2018-18 Council
Congratulations to the following students who will continue to foster initiatives that greatly contribute to NMC.
Rand Saleh – NMCGSA President
Reagan Patrick – Vice-President
Emily Graham – Secretary
Golnaz Hosseinmardi – Library liaison
Arthur Stefanski – GSU Representative
Please note, a by-election will be held in September for the position of Social Convenor and any vacant positions.