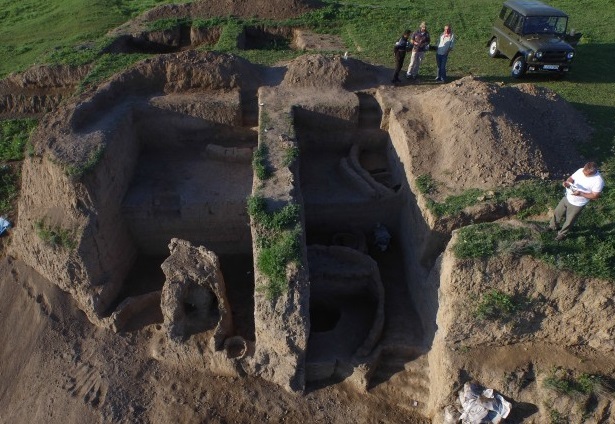 The Department of Near & Middle Eastern Civilizations offers NMC261Y0 – Field Archaeology in the Republic of Georgia for the Gadachrili Gora Regional Archaeological Project (GRAPE) in the south Caucasus. The GRAPE is an international multidisciplinary research project investigating the emergence of farming economies in the South Caucasus and the influence of the Near East on the development of local Neolithic cultures and, conversely, the influence of Caucasia on the Near East. This program provides a unique opportunity to receive intensive training in archaeological field and survey methods at the sites of Gadachrili Gora and Shulaveris Gora.
Be part of the research team that uncovered the earliest evidence of winemaking! The 2017 Summer Abroad Program in Georgia took part in this incredible discovery under the supervision of researchers from the GRAPE. We continue to offer this opportunity to contribute to the search for the origins of wine production through the Summer Abroad program in Georgia.
Students interested in this course should contact Steve Batiuk (stephen.batiuk@utoronto.ca).